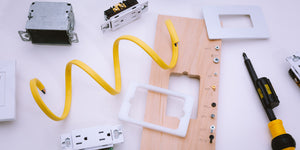 100% Customer Recommended
Don't just take our word for it - users love the FLUSHTEK system. 100% of users surveyed said they were "very likely" to recommend the system to a friend or colleague - with the majority of users rating its Value, Speed, and Ease of Use as Good or Excellent. We've highlighted different user testimonials and projects below, featuring Contractors, DIY Homeowners, & Handymen. Whatever your project or role - FLUSHTEK works!
Remodelista
"Flushtek: a system that uses hardware store parts and basic tools in tandem with a router template to create flush outlets that won't break the budget."
Journal of Light Construction
"To make the process easier and to achieve a flush cover plate, a new company called Flushtek has come up with an electrical outlet router template for cutting out precisely-sized openings in baseboards, trim, and cabinetry."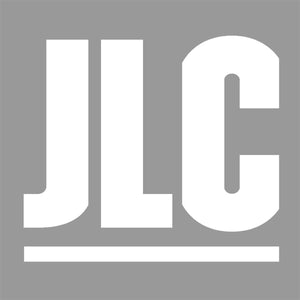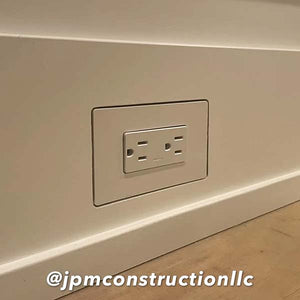 Jason Mollak - Contractor
"Lutron cover plate inset on poplar base made easy. We have about 100 of these to do on this house - this way we can do this right on the spot."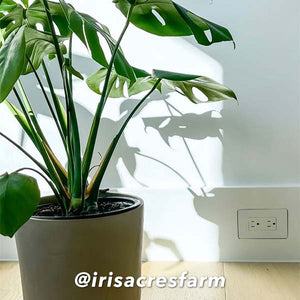 Ashley - Homebuilder
"We've found our solution to flush outlets in the baseboards. Rather than spending $200 per outlet for specialty boxes and faceplates, I found the FLUSHTEK system that will help us achieve our goal without the crazy price tag"
Dan - Renovation Contractor
"Check out this integrated outlet and switch system from Flushtek! Perfect for baseboards plugs & cabinetry"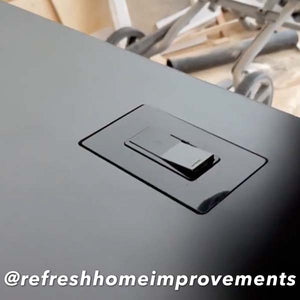 Alex - Architect / DIY'er
"FLUSHTEK gave us the tools to take our renovation to the next level of sophistication and detail. The system is super easy and the electrician had no issues tying into the boxes we installed."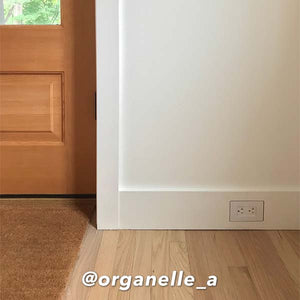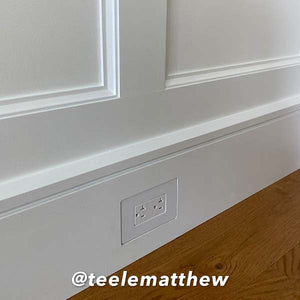 Matthew - DIY'er
"Love my FLUSHTEK setup! Didn't even bother with doing a mock-up because the kit was so easy."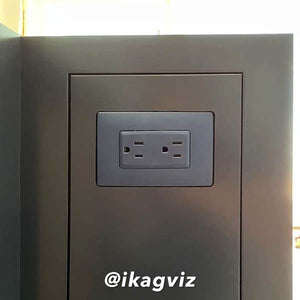 Matt - Millworker
"Very impressed with the quality - it's working out great"
Leroy Street Studio - Architecture and Design Build
New York, NY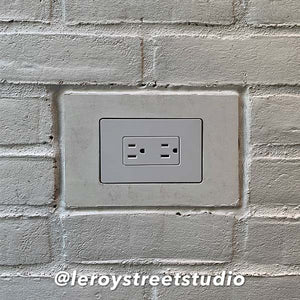 NS Builders - General Contractor
Boston, MA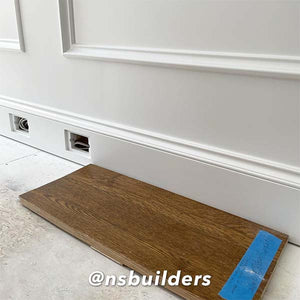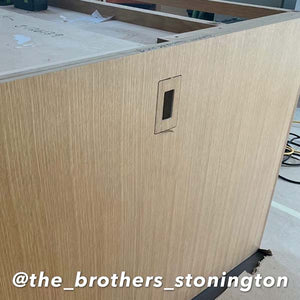 Stonington Cabinetry & Designs - Kitchen Renovation Contractor
Madison, NJ
Awesome Trimwork - Trim and Woodworking Contractor
Salt Lake, UT
Dettmore Home Improvements - Renovation Contractor
Rutherford, NJ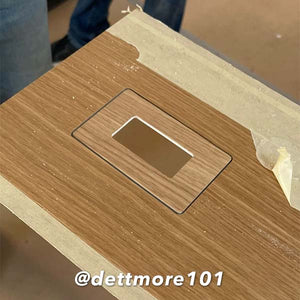 Scott - DIY'er
"Check out FLUSHTEK... Let me tell you IT WORKS LIKE A CHARM! Super easy and intuitive to use and has CRAZY tight tolerances. For the quality of the materials and tolerances and everything that comes with it's a bargain!!"
Jeremy - Contractor
"I love everything about it!"
Dan - DIY'er
"So happy to found your product and have not even used it yet!"
Brian - Cabinet maker
"Flushtek Rules!"
Michael - Handyman
"It's a great idea and works amazingly well"