Flush Baseboard Outlets: Installation Gallery
Are you interested in flush outlets but not really sure how they look? Then this post is for you! We're diving into user-submitted images of flush outlet installations all over the U.S. We've recieved photos from builders, contractors, homeowners, and hadymen, all of who've had great success with the FLUSHTEK System Pack template. Read on to discover how flush baseboard outlets could work for your next project!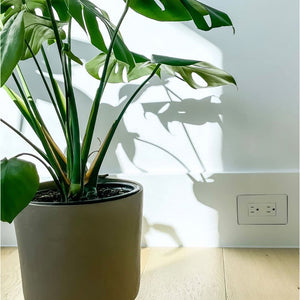 This Texan homeowner found FLUSHTEK online and was immediately excited by the possibility of flush baseboard outlets that didn't break the bank. She purchased a System Pack for her trim carpenter and the rest is history!
This user is an Architect by day and DIY-Renovator by nights (and weekends). He used the FLUSHTEK System to install hidden outlets throughout the renovation of an old farmhouse.
This DIY-Homeowner's living room benefits from the subtle elegance of flush baseboard outlets, all thanks to the FLUSHTEK System.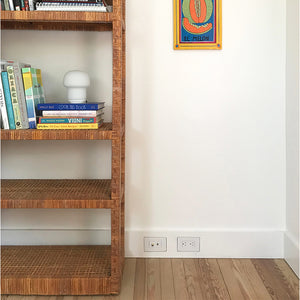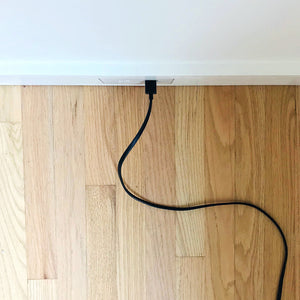 Flush baseboard outlets are simultaneously out of sight when not in use and yet right-there when you need them. This project in Pennsylvania had the builder install them in every room.
A perfect compliment to modern or transitional designs, flush baseboard outlets keep the focus on the space's design, details, and art.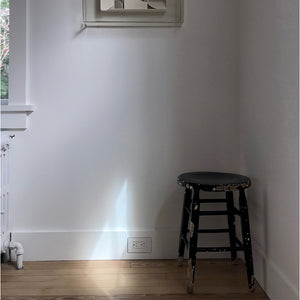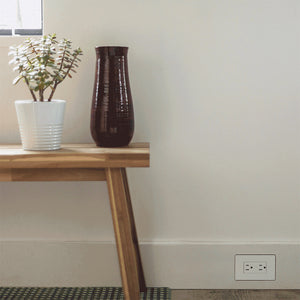 Flush baseboard outlets were the perfectly sophisticated detail to deal with NYC code-required outlets in entertaining spaces. FLUSHTEK made it easy for the builder to quickly and easily install this elegant detail.
This DIY-Homeowner found FLUSHTEK through Instagram and immediately purchased a kit for his Kitchen Island renovation. He claimed it was so straight-forward he didn't even do a mock-up!
Flush Baseboard Outlet Summary
Thanks for reading our post about Flush Baseboard Outlets—we hope you found it informative. But did you know that flush outlets aren't just limited to baseboards? Have a look at our Flush Kitchen Outlet post to see how homeowners and contractors are using the FLUSHTEK System throughout projects to take their designs up to the next level!
Curious to know more about Flush Outlets for your next project? Check out How the FLUSHTEK System Pack works or get in touch via our Contact Page!